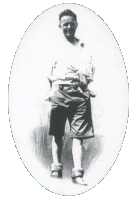 Attempts on the Round following lockdown
23rd June 2020
Following the relaxation of lockdown measures, in particular the opening of overnight accommodation, we are advised that attempts on the Round may now take place from Saturday 4th July.
If there is a resurgence in the virus either locally or nationally and restrictions are reimposed then those restrictions apply to all contenders. If the restrictions are due to come into force whilst you would be out on the Round then you must obey them and postpone your attempt in line with the rules.
Obviously this has been a frustrating time for us all and some may be inclined to attempt the Round to "get something out of the year". MRTs are short on manpower, in addition they need to clean and sterilise their equipment after each incidence thus reducing their availability for further callouts. Given that the majority of MRT callouts related to the Bob Graham are from parties with little or no fell experience we would ask that you consider your level of knowledge, truthfully, before registering for an attempt on the Round. Until now we have never considered vetting contenders or requiring evidence of long days out in the fells such as some 'A' long races require. If you have to ask or look up what an 'A' long race is then you are unlikely to have the relevant experience.
To avoid multiple parties congregating around the Moot Hall only one party will be registered per starting slot on every hour (this gives a bit of leeway for traffic problems). If you are furloughed then you should consider attempting the Round away from a weekend to give those still working a fair chance. If Keswick market is up and running we aim to avoid having Rounds finish whilst that is going on, particularly finishing around 5pm when it begins to close and pack away, that would mean Friday evening starts are not recommended.
We can't avoid parties passing one another on the fells due to different paces but ask that slower parties stop and let quicker ones pass (unless the slower one is very close to the 24hr limit!). Take particular care on bottleneck sections such as the top part of Hall's Ridge but with an hour gap between parties that particular location is unlikely to see two parties at once.
Maximum of two pacers/support per leg, ideally just one.
If the police have to intervene/have words with a contender or their support in Keswick then we reserve the right to refuse to accept that Round.
On registration you will be emailed either to suggest a different starting time or confirm that the starting slot is available. The confirmation email will also outline the requirements for an attempt within the various legalities and guidelines. You must respond to this accepting the stated conditions otherwise your Round will not be recognised.