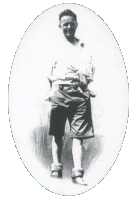 Important announcement.
20th March 2020
The worldwide Covid-19 pandemic is affecting all our lives. It is understandable that as fell runners we seek "release" through our sport. However fell running does not exist in isolation, self or otherwise, and we need to consider any knock-on effects of what we do. All fell racing in the UK is on hold for the foreseeable future, partly due to gatherings of large numbers of people and partly the risk from those people travelling from and returning to different communities.
The UK government appears to be taking a "ramped" response to the pandemic allowing the population time to adjust to each measure. We have no way of knowing how far they intend to take this process or what any future restrictions might be or how well they will be enforced. At the time of writing the government recognises physical activity as being beneficial and is not being viewed as "non-essential".
The Lake District Mountain Rescue Teams have issued a statement about emergency coverage in the weeks and months ahead - MRT statement - acting within your abilities and experience will substantially lessen any risks. In the 49 years of the Bob Graham Club there have been, to our knowledge, only two Mountain Rescue call-outs for contenders either reccying the Round or on an actual attempt. That is an exemplary record but as investment adverts state: "past performance is no guarantee of the future".
Today the government has announced further restrictions, primarily on pubs, cafes and eating establishments as well as indicating that they are considering means of enforcing "social distancing".
In light of the above, the Club recommends postponing any attempt and further will not accept any successful attempt that takes place should that individual decide to go ahead whilst the current national restrictions are in place.
"The mountains will always be there. The trick is to make sure you are."
Don Whillans