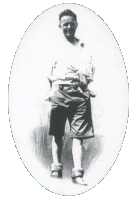 Important announcement
12th April 2021
The government has laid out a "roadmap" for lifting lockdown restrictions. The first step of those occurred today, 12th April.
The primary restriction affecting attempts on the round was that preventing being away from your home overnight for anything other than work or exceptional circumstances. That restriction has been lifted so, assuming there's no resurgence in cases nationally or locally that lead to a reversal of this easing, there is no restriction on attempting the round.
It should not need stating that you should still adhere to any other rules and regulations still in place, attempts on the round do not exempt you from these. In addition honestly assess your fell experience - the Mountain Rescue teams are staffed by many who are also front-line workers and call-outs either pull them away from those duties or place extra burden on the remainder.
"The mountains will always be there. The trick is to make sure you are."
Don Whillans